At Sonic Hill Studios you can learn how to improvise electric guitar solos over standard blues progressions. This way you will be able to grab a guitar at any blues gig without the need for rehersal.
This skill is taught in a very pragmatic and fun way by chopping up the guitar neck into various modes and practising them until they feel natural. With time, modes are combined, leading to more variation in your solos. While learning this, you will also discover various guitar techniques which will make your guitar playing much more interesting.
Practising is done "as a band" as much as possible. This means that while one person is soloing, another one will play a bass line. Other people may play some chords or licks. This way, your rhythmic skills will also be trained continuously .
Requirements:
Minimum 1 year guitar playing experience
An electric guitar + cable (brand is of no importance)
A reasonably small guitar amp (no stacks please)
Your good mood and willingness to learn and have fun
Price:
Paid per session (2 hours): 25€
Prepaid 5 sessions: 100€
Prepaid 10 sessions: 175€
An introduction session of 1 hour is free of charge, allowing you to decide if this course is in line with what you are looking for.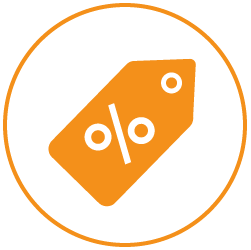 15% discount is offered to customers with a valid student card.