Sonic Hill was built in the attic of a building that used to be a mill, giving it an important cultural and historical meaning. The studio is only 10 minutes away from the center of Poperinge, a town famous for its hops and outstanding beer.
At Sonic Hill, we welcome any style of music. It's a place which was created as a peaceful, professional environment for music creativity.
WARNING: ACCESS TO THE STUDIO IS ONLY POSSIBLE VIA A (WIDE) STAIRWAY
STUDIO 1
Studio 1 was built with a single goal: achieve optimal acoustic performance. Thanks to a combination of sonic materials and high ceilings, acoustic instruments like acoustic drums, piano's, … have never sounded so lively and captivating.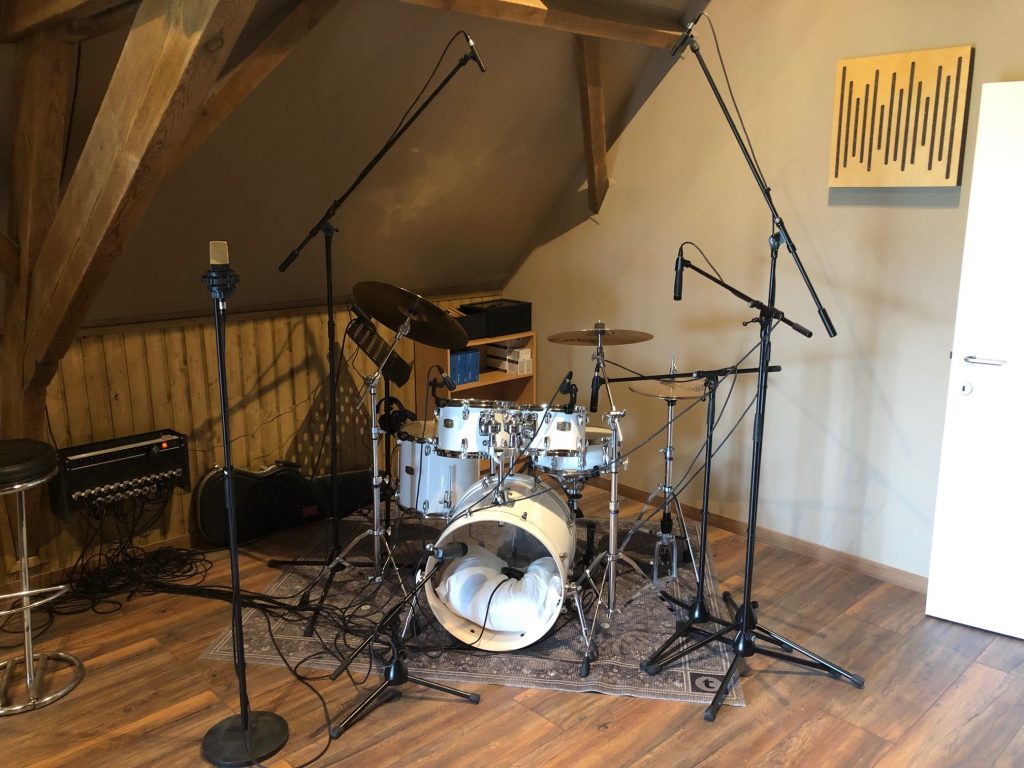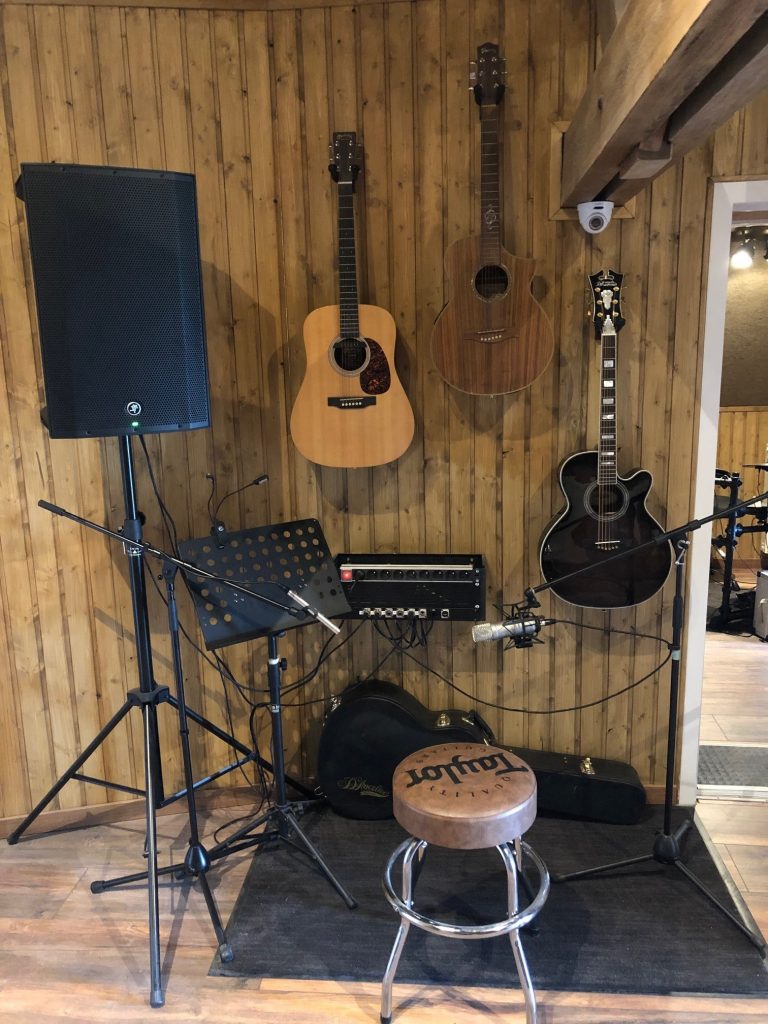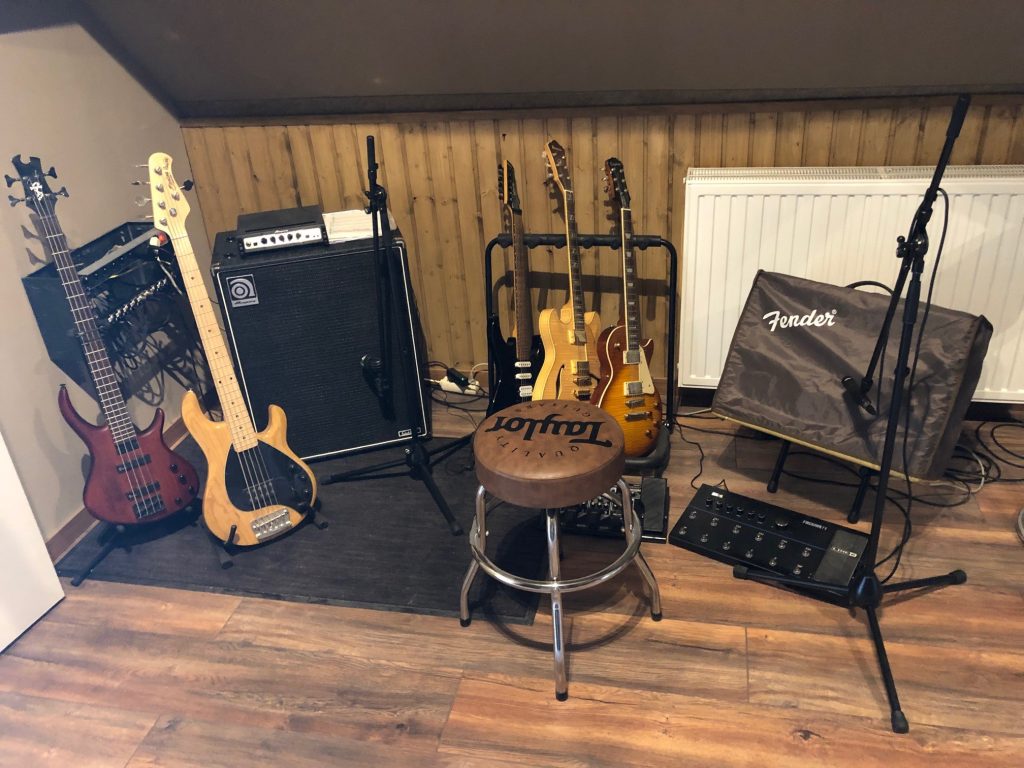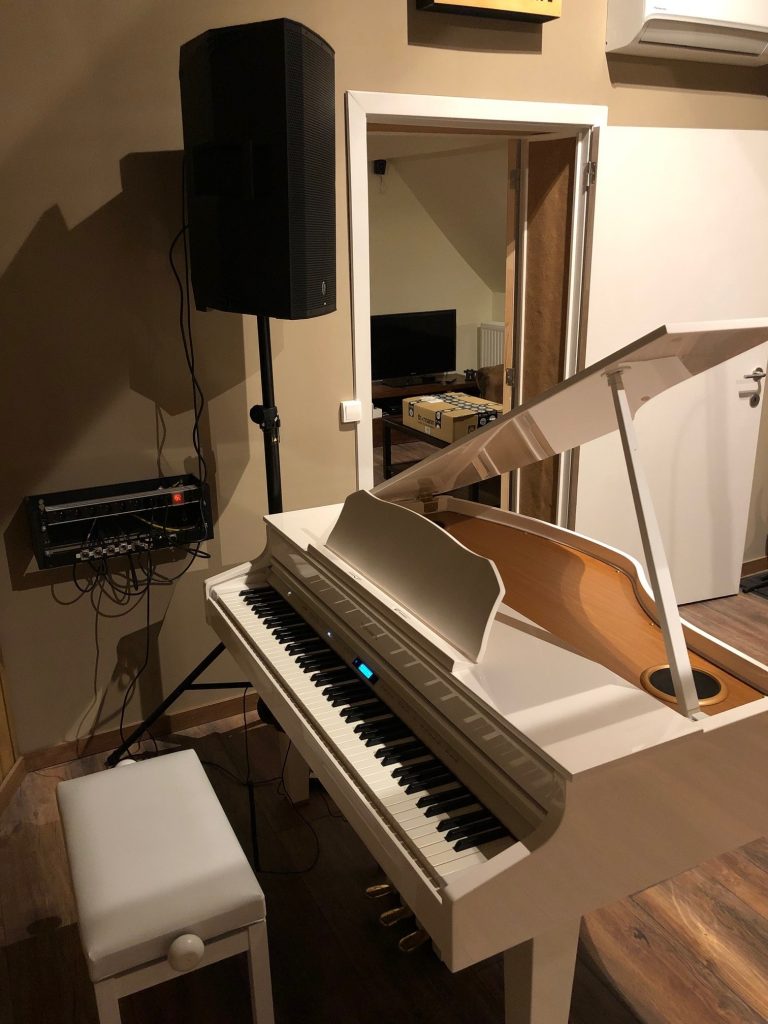 STUDIO 2
Studio 2 is a small, "dryer" room for recording vocals or any other instrument where a non-reverbant sound wants to be achieved. In this room it's also possible to record E-Drums.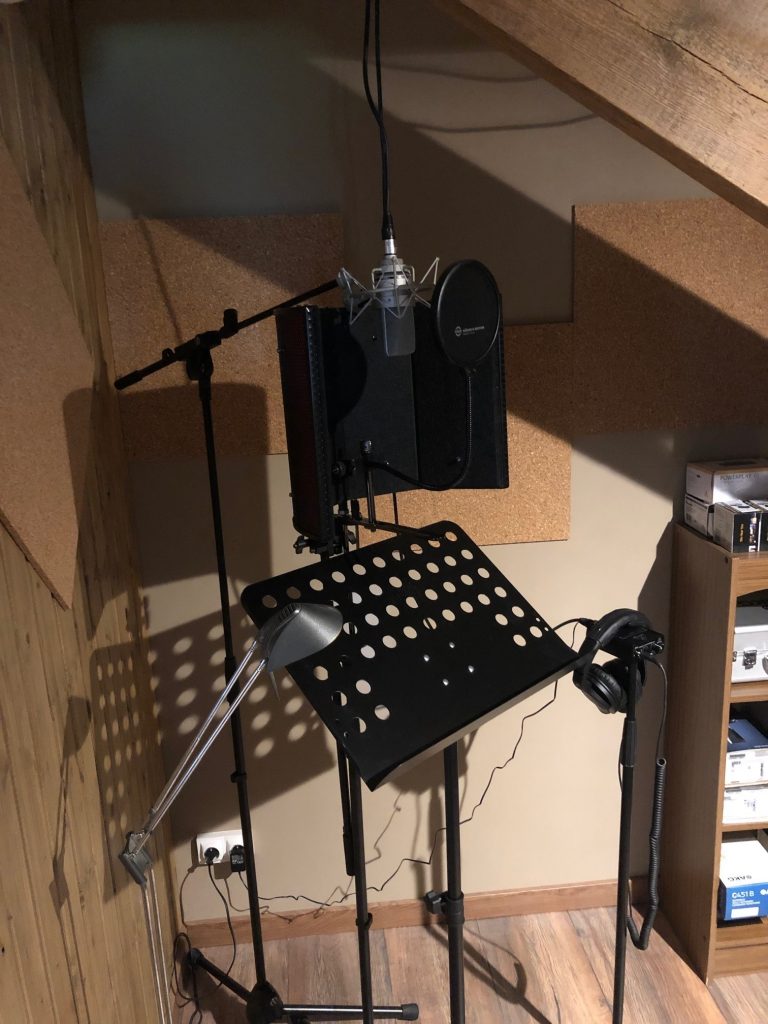 CONTROL ROOM
The control room is equiped with state of the art modern equipment, like an Allen & Heath QU-32 digital mixer. The room has very pleasant lighting and has an ouside window with a great view on the Flemish hills. The perfect environment to focus on the music in an optimal relaxing way!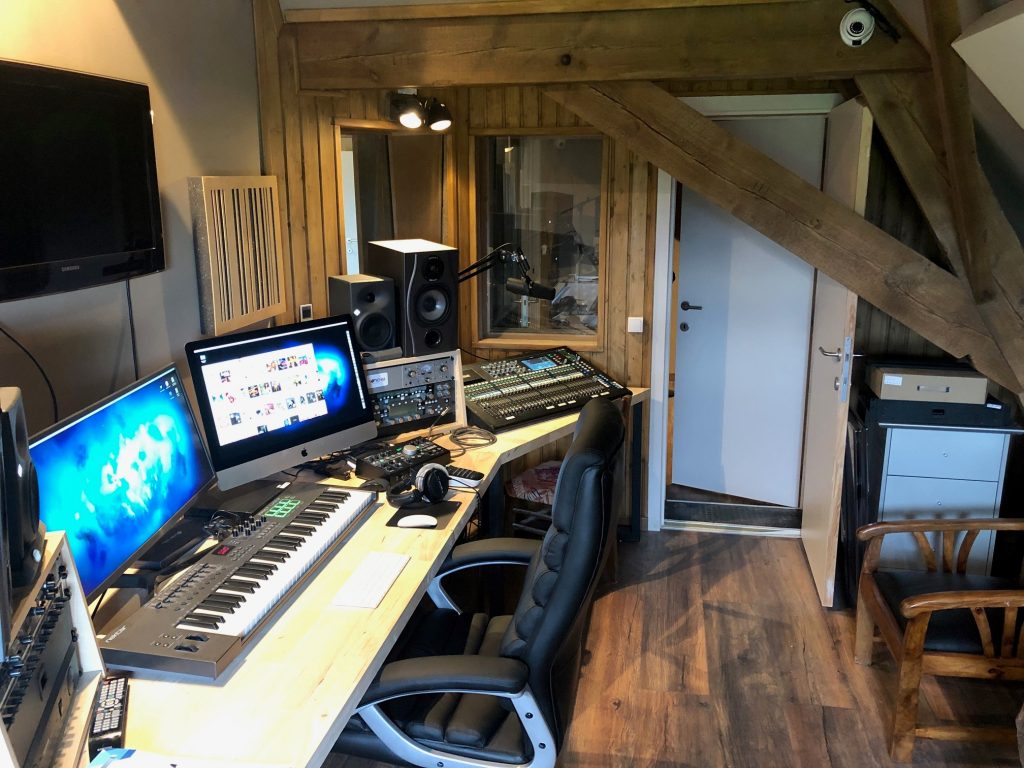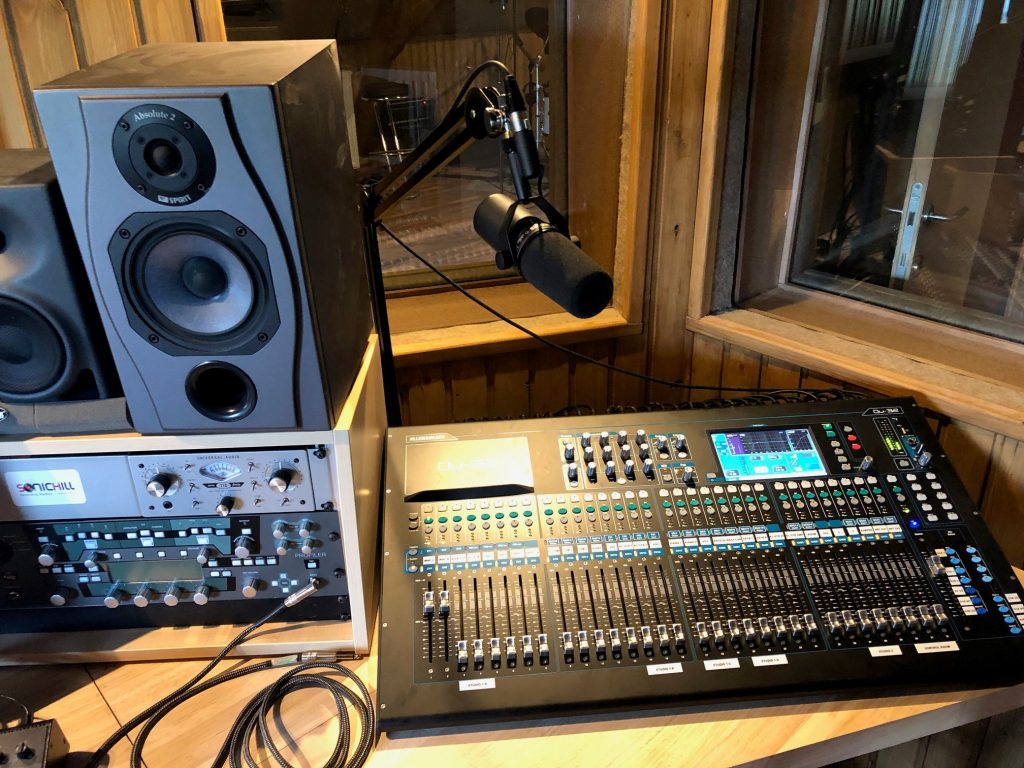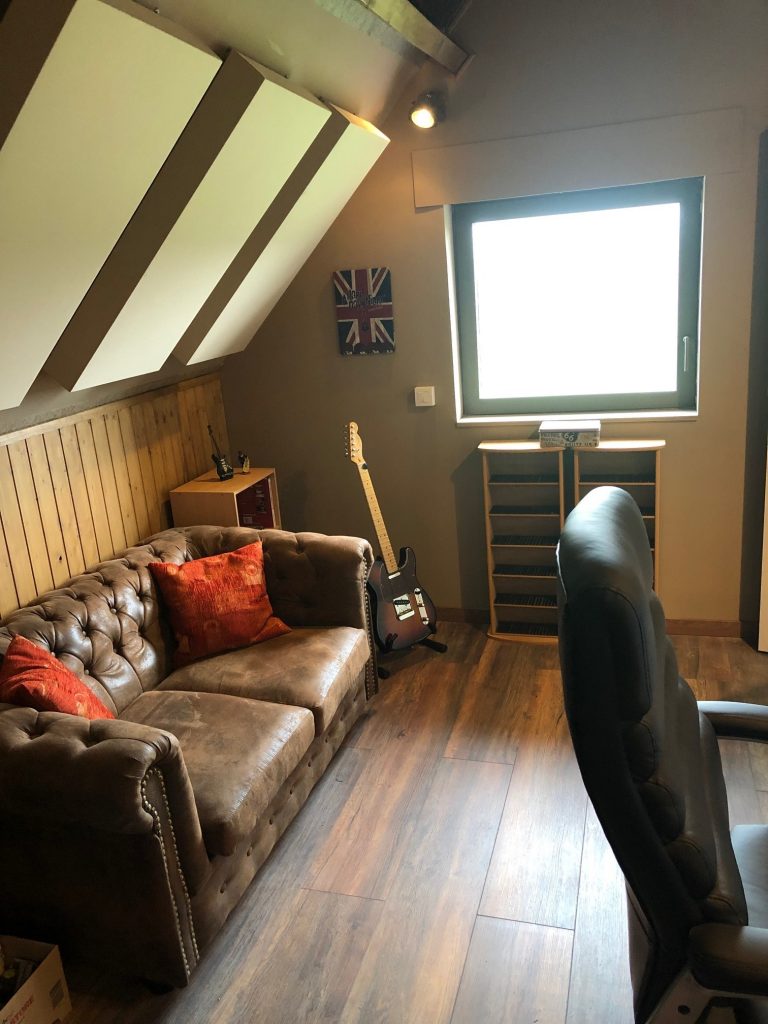 LOUNGE
Sonic Hill has a lounge with a 3 meters wide sliding window with access to a balkony. The view on the Flemish hills from up there is stunning. The lounge has comfortable seats, a television (with Netflix and Disney+), a CD player, magazines, etc. for killing time while waiting for your turn to record.
There is also a small bar where you can have a drink after a long recording session.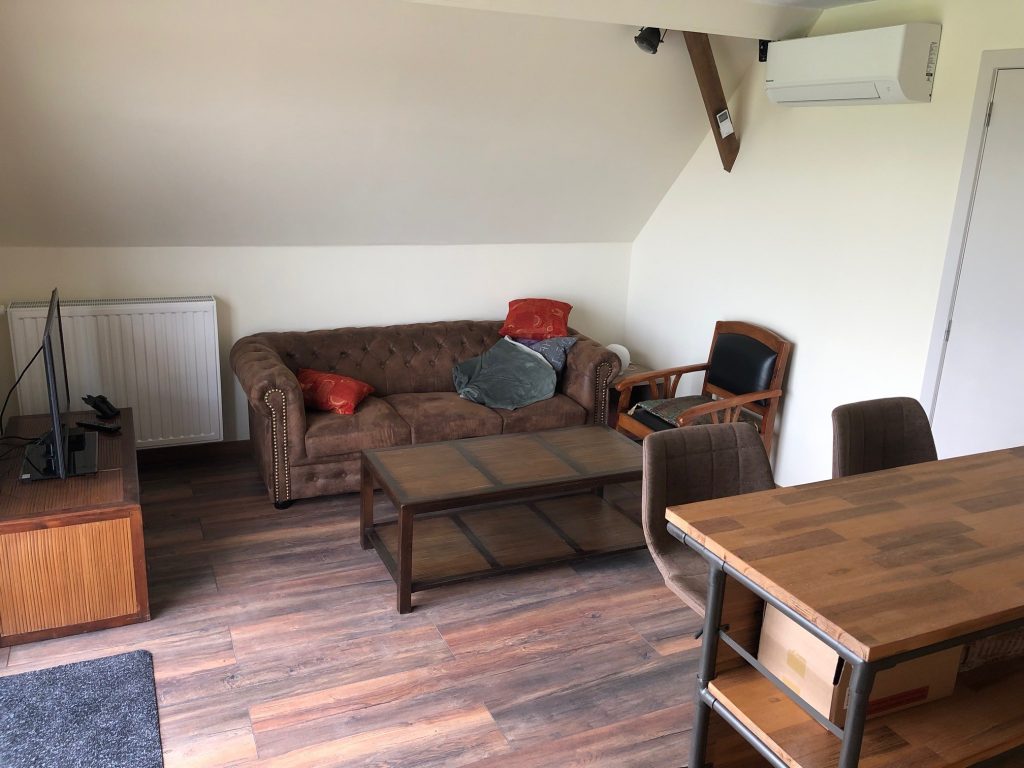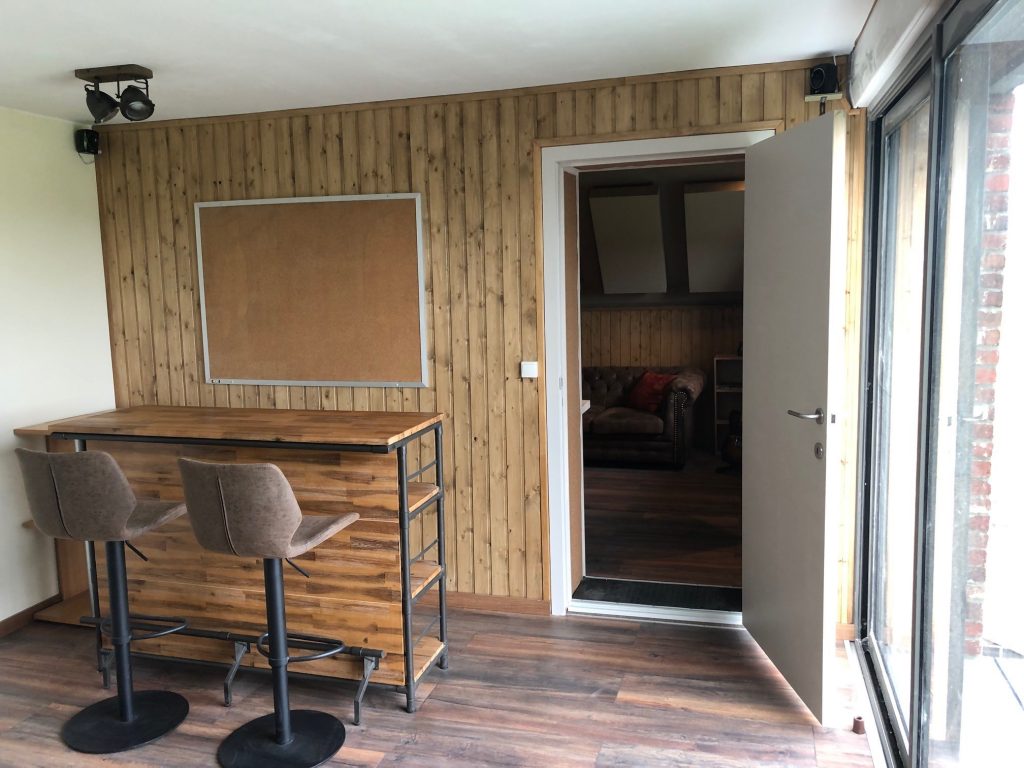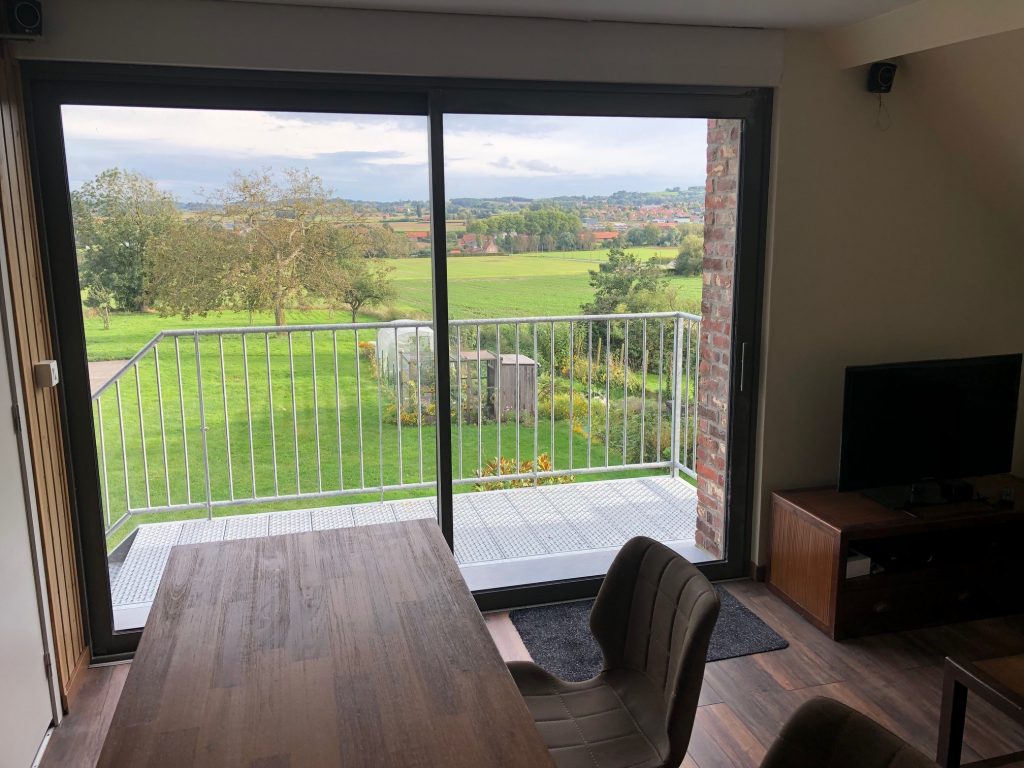 Studio 1, Control Room and Lounge are equiped with air-conditioning units which have an advanced air-filtering system. The result is a healthy room where 99% of all bacteria, virusses and fungusses are filtered.